The Valley View neighborhood is a well-established, diverse neighborhood of over 1,100 residences, Valley View Park and the Woods at Valley View Park, White Rock Creek Trail, several houses of worship, and three schools; our Richardson ISD public elementary school, Spring Valley Elementary, The Covenant School and Coram Deo.

Driving through our neighborhood, you find homes built in the 1970's next to new ones under construction. You see an established tree canopy that is beautiful in the fall and provides cooling shade in the summer, and you will meet neighbors who have lived here over 50 years and those who just moved in!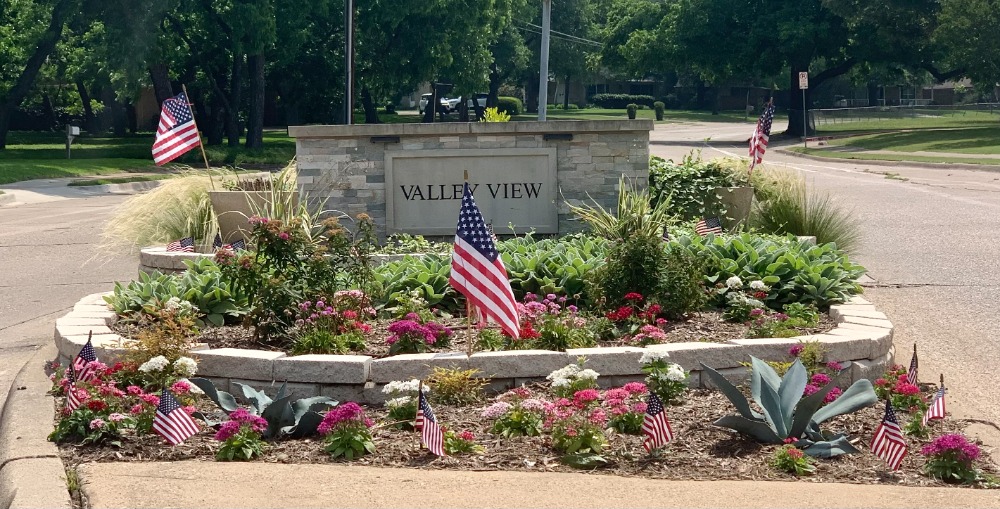 The Valley View Neighborhood Association (VVNA) is an active, volunteer organization of homeowners and renters who dedicate their time and other resources to maintain and enhance the vitality, beauty and safety of our cherished neighborhood.  Our VVNA Board works closely with our District 11 City Council Member Jaynie Schultz, city departments and city commissioners. We have four neighborhood residents who currently serve on City of Dallas boards and commissions! We are proud of the VVNA's long history of engagement with the City of Dallas; take a look at the Neighborhood History page on this website for more information.

Voluntary membership dues are $60/year, with a discount for 65+.

Amenities

We could not be more proud of Valley View Park, the White Rock Creek Trail and the Woods at Valley View Park. Valley View Park is a trail head for the fabulous White Rock Creek Trail, a fully paved biking, walking, skating and jogging trail, leading all the way to White Rock Lake! Our park has a playground, soccer field and a covered pavilion with 2 grills available for reservation. Our neighborhood supports the park with bi-annual clean up days,  and we are working with the City of Dallas Parks Department to add more hiking and walking trails in the Woods at Valley View Park.

Location, location, location!
We are minutes from the exciting re-development of the old Valley View Mall into the International District, home of Dallas ISD's first K-12 STEAM school, scheduled to open in 2025, District 11's council office, the French Trade Office, and the complete street project for Montfort Drive. This is just the beginning for this project! We are only 20 minutes from Downtown Dallas to the south, and Plano to our north. We are close to some of the best shopping in Texas, with North Park Mall 10 minutes away and the Dallas Galleria just up the street on Alpha.